Prize-worthy research by NTD Network PhD student in Chandigarh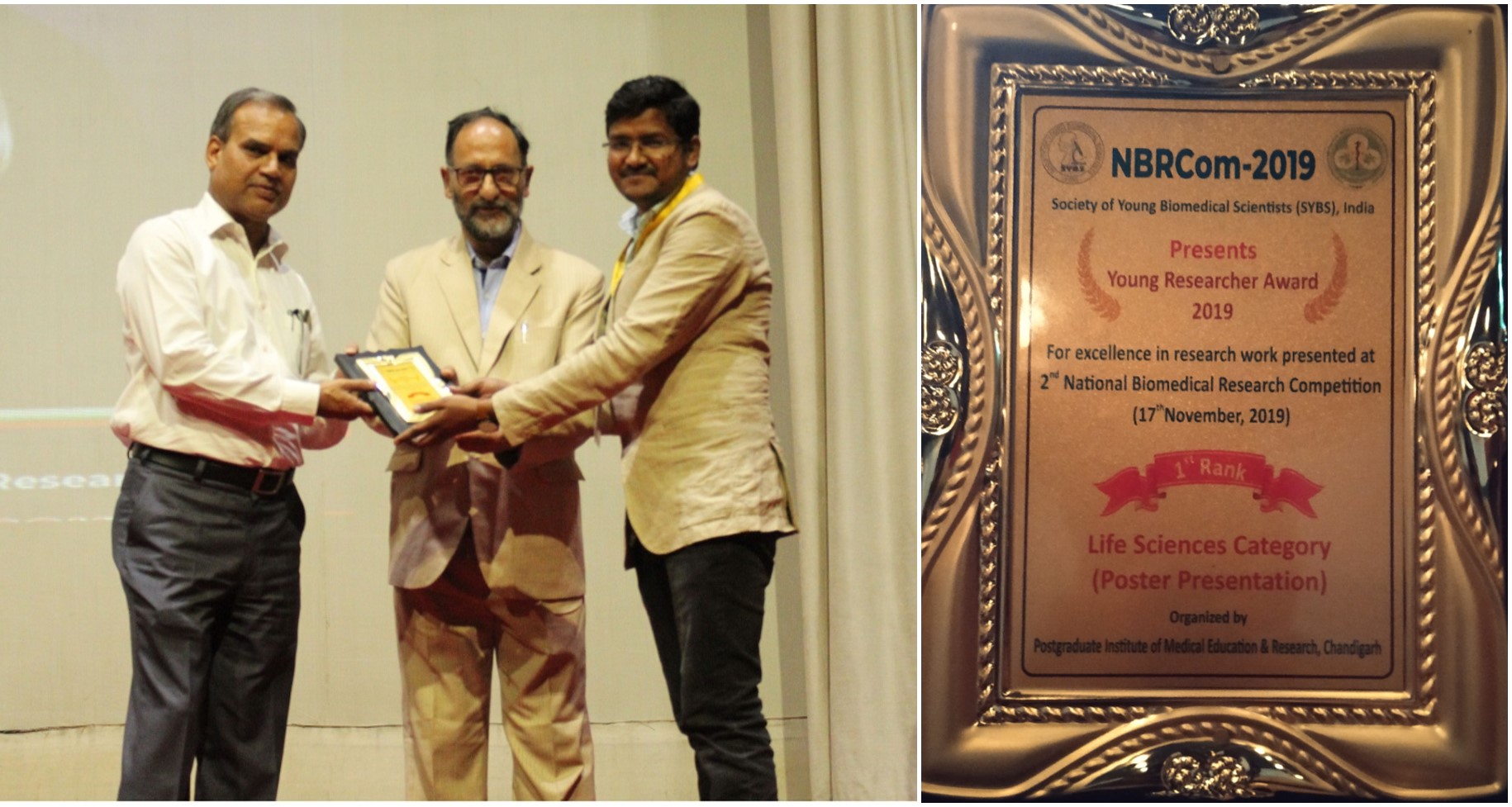 Our congratulations go to Mr Naushad Akhtar, from India's Council for Science and Industrial Research Institute of Microbial Technology (CSIR-IMTECH), for his prize-winning work!
On 17th November 2019, Naushad received the Young Researcher award for his excellent poster, submitted to the 2nd National Biomedical Research Competition, hosted at the Postgraduate Institute of Medical Education and Research, Chandigarh, India.  Naushad is studying for a PhD with NTD Network member Dr Pradip Sen, Principal Scientist at CSIR-IMTECH in Chandigarh.  Pradip's research team are investigating how dendritic cells, a vital component of our immune system, responds to infection by Leishmania donovani, the parasite causing the lethal neglected tropical disease (NTD) visceral leishmaniasis, known in India as kala-azar.
Leishmania parasites survive in the human body by manipulating how our immune system responds to their presence in the blood.  The early stages of this reaction is mediated by dendritic cells and other immune cells.  Naushad's work shows that L. donovani affects dendritic cell behavior by interfering with the actions of a family of genetic regulators (transcription factors), the RunX proteins.  These proteins contribute to signals controlling the production of another protein, CD40, found on the surface of dendritic cells.  Increased levels of CD40 on dendritic cells are needed to trigger another type of immune system cell, known as Type 1 T-cells, to raise an immune response against L. donovani.  It is these T-cells cells which allow our immune system to successfully combat Leishmania parasites.
Understanding the routes by which L. donovani manipulates host immunity provides insights into how best to use the non-specific treatments currently available, and may help us to identify potential molecular targets needed for developing new parasite-specific drugs.  This work, now submitted for peer-reviewed publication, provides the background which underpins a new collaboration between Pradip and NTD Network member Dr Adriano Cappellazzo Coelho, from the University of Campinas, in Brazil.  We look forward to future reports of prize-worthy findings from this promising international team!