FIFTH COMSTECH-NTD Network webinar: The role of amino acids in the bioenergetics of Trypanosoma cruzi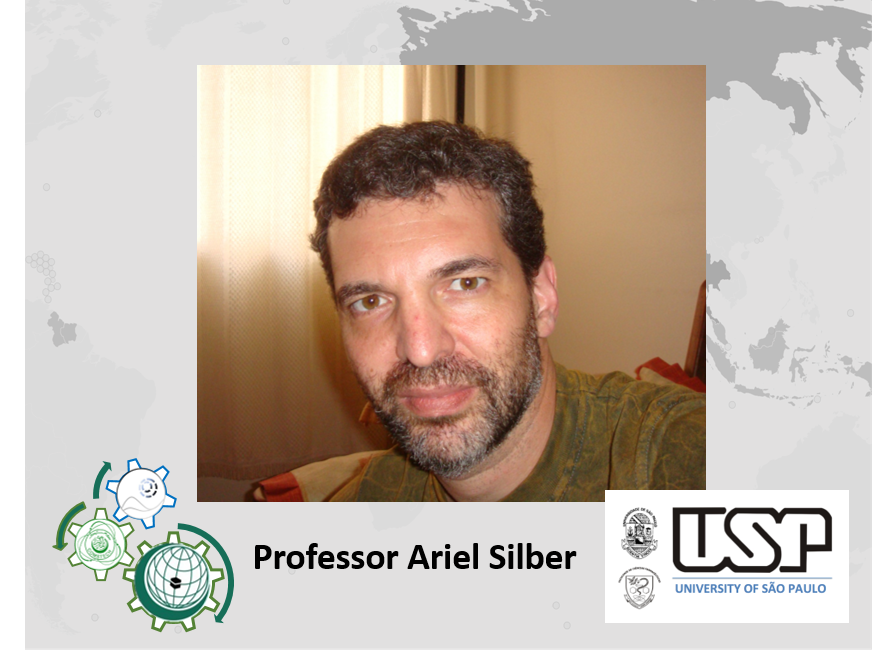 Webinar 5: 22nd December, 2021
The role of amino acids in the bioenergetics of Trypanosoma cruzi
ABSTRACT
Trypanosoma cruzi, the causative agent of Chagas disease, has a complex life cycle which alternates between its insect and mammalian hosts.  The parasite colonises different territories within the bodies of these different hosts (i.e. different regions of the digestive tube in insects, and certain organs and tissues in mammals). To cope with the huge range of conditions found in these diverse environments, T. cruzi has evolved a sophisticated and flexible metabolism. This presentation will be focused on the ability of this parasite to use three different amino acids to fuel the cell mitochondrion with redox equivalents and produce ATP.
Ariel's adventures into the metabolism of various species of trypanosomes (Tryps) has taken his career in a number of unexpected directions.
Read our interview with him,

here!

.

Read this article about a co-funded collaboration investigating the mysteries of parasite cell membrane proteins with UK and Brazilian NTD-Network members and colleagues!
Our Joint Webinar Programme
NTDs (Neglected Tropical Diseases) are a major health and economic burden in Organisation of Islamic Cooperation (OIC) member states.  The control and elimination of NTDs require a scale-up and integration of global mass treatment programmes, along with new tools and technologies to tackle these diseases.  COMSTECH, in collaboration with A Global Network for Neglected Tropical Diseases (known as the NTD Network, https://ntd-network.org/), is offering this virtual lecture series for researchers across the Islamic world and beyond.
Our programme draws upon expertise from both networks and offers opportunities to gain or enhance researcher knowledge, skills and connections, all of which help to grow our shared global capacity to tackle these rapidly growing NTDs.
The NTD Network, funded by UKRI's Global Challenges Research Fund (GCRF), is a consortium of academic researchers from South America, Asia, and the UK, seeking new therapeutic solutions to leishmaniasis and Chagas disease

Both COMSTECH and the NTD Network aim to promote global scientific cooperation and build researcher capacity to find new and better therapeutic solutions for NTDs
These joint webinars are open to academics, scientists and the general public from all OIC member states.  The content is most relevant to scientists interested in NTDs research and specialising in Microbiology, Genetics, Genomics, Molecular Biology, Molecular Medicine, and Pathology.
For links to all recordings in this series, visit our COMSTECH-NTD Network page: