SECOND COMSTECH-NTD Network Webinar: Protozoan 'Drug' Discovery: Old Drugs, New Targets and Mining for Novelty
Webinar 2: 6th August 2021
Protozoan 'Drug' Discovery: Old Drugs, New Targets and Mining for Novelty
ABSTRACT:
Parasitic diseases of humans and livestock remain a worldwide problem. Leishmaniasis impacts both health and economics and drains resources that could be used to promote development. Improving control of this disease would have profound benefits for human health, aid in wealth creation, and enhance quality of life. With no vaccine currently available for use in humans, chemotherapy remains the primary method of intervention, however current drugs are inadequate. New drugs are needed and whilst several promising candidates are in early phase clinical trials, gaining deeper insights into protozoan biology is crucial for supporting drug discovery efforts.
This presentation will focus on the characterisation of protozoan sphingolipid biosynthesis and the identification of novel antimicrobial targets within both the Kinetoplastidae and the Apicomplexa. Furthermore, Insights into the inhibitors of Leishmania sphingolipid biosynthesis and projects designed to elucidate new antileishmanial drug targets will be discussed.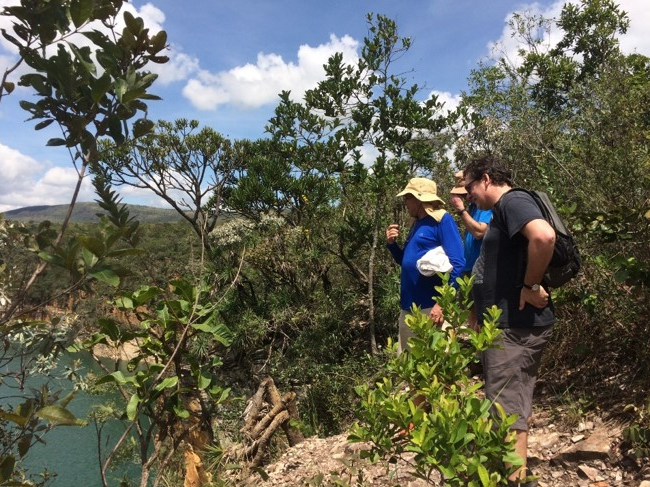 Follow this link for an account of Paul and other UK NTD Network colleagues' experiences out with the 'drug hunters' (traditional plant remedy specialists) of Ribeirão Preto!
Read about how Paul gained powerful insights into the challenge of cutaneous leishmaniasis, whilst delivering our student training workshop "New anti-leishmanial leads from natural sources", at the ICCBS, University of Karachi.
Our Joint Webinar Programme
NTDs (Neglected Tropical Diseases) are a major health and economic burden in Organisation of Islamic Cooperation (OIC) member states.  The control and elimination of NTDs require a scale-up and integration of global mass treatment programmes, along with new tools and technologies to tackle these diseases.  COMSTECH, in collaboration with A Global Network for Neglected Tropical Diseases (known as the NTD Network, https://ntd-network.org/), is offering this virtual lecture series for researchers across the Islamic world and beyond.
Our programme draws upon expertise from both networks and offers opportunities to gain or enhance researcher knowledge, skills and connections, all of which help to grow our shared global capacity to tackle these rapidly growing NTDs.
The NTD Network, funded by UKRI's Global Challenges Research Fund (GCRF), is a consortium of academic researchers from South America, Asia, and the UK, seeking new therapeutic solutions to leishmaniasis and Chagas disease

Both COMSTECH and the NTD Network aim to promote global scientific cooperation and build researcher capacity to find new and better therapeutic solutions for NTDs
These joint webinars are open to academics, scientists and the general public from all OIC member states.  The content is most relevant to scientists interested in NTDs research and specialising in Microbiology, Genetics, Genomics, Molecular Biology, Molecular Medicine, and Pathology.
For links to all recordings in this series, visit our COMSTECH-NTD Network page: