In the headlines: UK Guardian newspaper campaign highlights NTD Network's approach to neglected tropical diseases research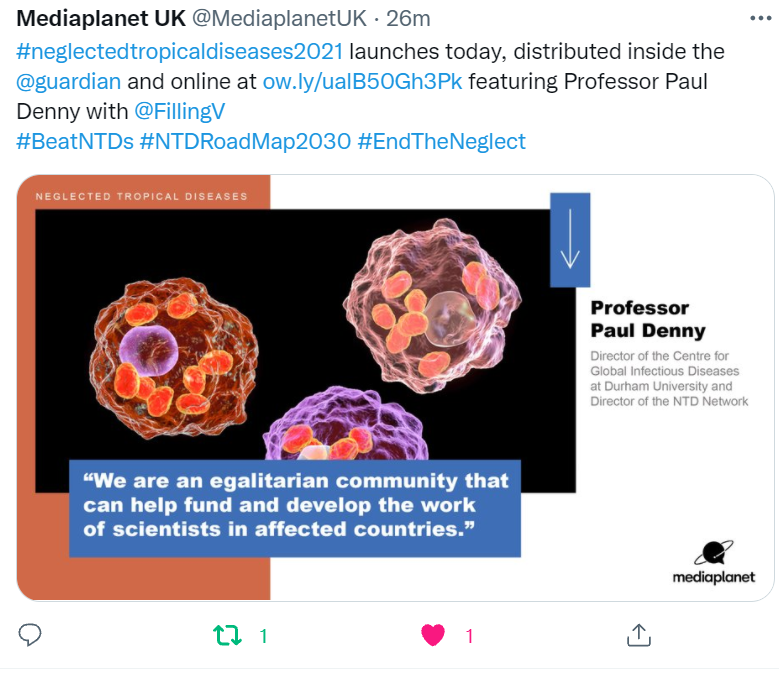 Today an interview with our director, Professor Paul Denny, features in a new campaign, running in the UK's Guardian newspaper, to highlight the need to engage with the need for innovative research and better global public awareness for Neglected Tropical Diseases (NTDs).
Paul's interview highlights our programme's approach – to support equal partnerships between teams of researchers from the developing and developed world – and explains why this is vital for attaining effective and sustainable routes to new solutions for leishmaniasis, Chagas diseases and other NTDs.  The campaign, promoted via the paper's social media channels around the world, will run from today, 28th September 2021, for 6 months.  We hope this way to reach early career scientists worldwide, and inspire them to apply their enthusiasm and ambitions to build a career specialising in these neglected research areas.