Launch of the COMSTECH-NTD NETWORK researcher training webinar series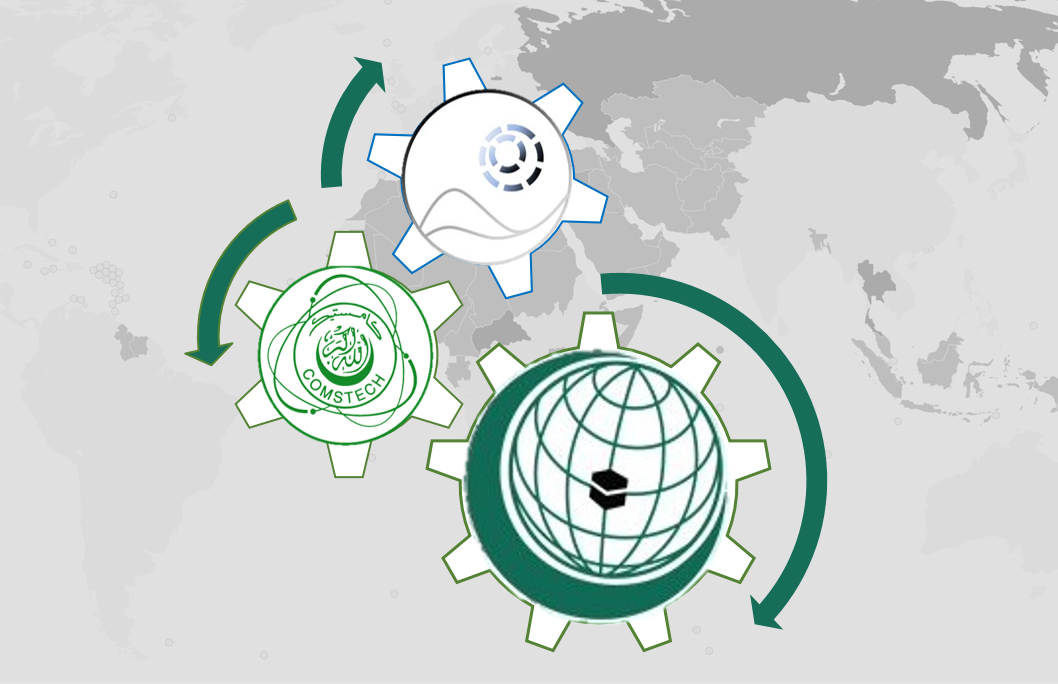 This June, COMSTECH and the NTD NETWORK are launching a virtual lecture programme drawing upon expertise from both our networks. These talks are aimed at academics, professional scientists and interested members of the general public from Organisation of Islamic Cooperation (OIC) member states and offer opportunities for specialists in Neglected Tropical Diseases (NTDs) to gain or enhance their knowledge, skills and academic connections.
Whilst the world's attention has currently been diverted towards COVID-19, NTDs continue to place a severe burden upon global health, including in many OIC countries.  The control and elimination of these diseases require many new tools and medical technologies, along with a scale-up and integration of global mass treatment programmes.  However, the difficulties are not all scientific; some OIC countries are currently experiencing a civil war or have politically tense international relations.  As a result, researchers from these countries have reduced opportunities to travel, and become increasingly isolated from the international academic community.  This situation has worsened worldwide as the pandemic-related restrictions continue.
Feedback from attendees at our 2019 training workshops in Karachi and Kolkata highlighted the importance of opportunities to make these professional connections for our NTD-specialised early career researchers (ECRs), to share ideas as well as keep up with technological advances in laboratory techniques. Academics from these countries also bring us opportunities to access their wealth of indigenous resources and local expertise. Hence it is vital for our shared global health initiatives that we find new ways to interact and bring these colleagues into contact with the global academic community.
COMSTECH (The Ministerial Standing Committee on Scientific and Technological Cooperation of the OIC) was founded in 1981 to strengthen cooperation among the OIC Member States in science and technology research. This organisation has stepped up its activities in response to the now obvious need for a cross-country collaboration on health-related research, and in 2020 appointed the NTD NETWORK Pakistan HUB lead, Professor Iqbal Choudhary, as their Coordinator-General.
Under Iqbal's leadership, COMSTECH is now collaborating with the NTD NETWORK, to deliver a virtual lecture series sharing researcher's knowledge and skills on how to tackle NTDs. Since both COMSTECH and the NTD NETWORK aim to promote global scientific cooperation to find new and better therapeutic solutions for NTDs, we are pleased to combine forces to contribute to this programme. These lectures draw upon expertise from both our memberships and provide opportunities for ECRs to enhance their knowledge, skills and connections, all of which help to grow our shared global capacity to tackle these rapidly growing NTDs.
COMSTECH's established platform of trust and cooperation across the OIC offers an ideal route to work together towards much-needed solutions for NTDs. It is our hope that this seminar programme is only the beginning of a long-term association between members of COMSTECH and the NTD NETWORK, in which we can work together to find and refine the global health solutions we so urgently need.
Webinars
The series launches with a lecture from Professor Jeremy Mottram, the NTD Network institutional lead for York University.
Downloads:
DATE: 25 June, 2021
TIME: 2:00pm Pakistan Standard Time; 10:00am UK (BST)
Check your local time zone here
CRISPR-Cas9 Genome Editing of Leishmania and Drug Target Validation
Professor of Pathogen Biology, York Biomedical Research Institute, University of York, United Kingdom

ABSTRACT:
Parasitic disease of humans and livestock remains a worldwide problem. Leishmaniasis impacts both health and economics and drains resources that could be used to promote development. Improving control of this disease would have profound benefits for human health, aid in wealth creation, and enhance quality of life.  With no vaccine currently available for use in humans, chemotherapy remains the primary method of intervention, however current drugs are inadequate. New drugs are needed and whilst several promising candidates are in early phase clinical trials, gaining deeper insights into Leishmania biology is crucial for supporting drug discovery efforts.
Leishmania undergoes a tightly regulated differentiation process, known to be regulated by phosphorylation, transitioning between an extracellular promastigote to an intracellular amastigote. Differentiation requires extensive cellular remodelling to adapt to changing environments and this is enacted by peptidases, including the ubiquitination proteasome system (UPS).
In this presentation I will describe how we have used CRISPR-Cas9 genome editing of Leishmania genes to investigate their function in life cycle progression and establishment of infection.  I will also describe how protein kinases and the UPS system are an important target class for potential new anti-leishmanial drugs.
Contact for further details: